The 6 Best UK Recruitment Agencies for Marketing Jobs
In this article, we'll take a look at some of the best UK recruitment agencies for marketing industry jobs in 2023. We'll also discuss some additional tips for finding a good marketing recruitment agency.
Discover the Top UK recruitment agencies for marketing jobs in 2023.
Learn about their specialties and track records in placing candidates in marketing roles.
Get valuable tips for finding the best marketing recruitment agency that suits your specific needs and requirements.
Are you looking for the best marketing professionals in the UK?
If so, you're in luck! Look no further! In this comprehensive article, we dive deep into the competitive landscape and reveal the leading agencies poised to revolutionise your hiring process. 
When it comes to Marketing, Advertising, Creative, Digital Marketing, and Tech Recruitment Agencies in London, these powerhouses have proven their mettle. We have meticulously reviewed each agency to provide you with an unparalleled resource that saves you valuable time.
Discover the crème de la crème of Marketing Recruitment Agencies in London, equipped with the expertise and resources to meet your specific hiring needs. From uncovering top marketing talent to facilitating seamless placements, these agencies are primed to elevate your recruitment game.
Here are some of the best UK recruitment agencies for marketing jobs in 2023:
Perspectv

– Redefining Marketing Recruitment with AI Talent Matching
Perspectv, a pioneering AI Talent Matching App, is reshaping the recruitment landscape by effortlessly connecting UK-based marketing professionals to roles that are a perfect fit for their skills and career aspirations.
At its core, Perspectv is powered by an advanced AI algorithm, trained to understand the nuances of job roles, candidate skills, and company culture. This unique approach goes beyond traditional hiring metrics to ensure a precise match between marketing professionals and employers. It provides a deeper understanding of candidates' abilities and potential, ensuring that they are an ideal match for the roles they are matched with.
Furthermore, Perspectv's unlimited job posting feature and its seamless integration with major job boards ensure that marketing vacancies get the maximum exposure, reaching the right talent at the right time. 
In essence, Perspectv offers a smarter, faster, and more efficient way for businesses to secure top-tier marketing talent in the UK. 
Explore thousands of Marketing opportunities with Perspectv: The #1 Recruitment Agency for Marketing Jobs
At Perspectv, we are dedicated to empowering your marketing career journey. We cover a diverse range of sectors within the marketing industry, across the UK. From seasoned marketing professionals to enthusiastic newcomers, we cover a broad spectrum of roles, including both permanent positions and contract opportunities. Our expertise spans four key areas:
Digital Marketing: In today's digital age, our team excels in finding roles that focus on expanding your digital marketing prowess. Whether it's mastering the intricacies of SEO, conquering the world of social media, or navigating the complexities of programmatic advertising, we have the connections to get you there.

Content Marketing: Crafting compelling narratives is at the heart of marketing. If you're passionate about storytelling, our content marketing experts can connect you with roles that involve creating engaging content, managing content strategy, and driving audience engagement across various platforms.

Data-Driven Marketing: The modern marketing landscape thrives on data insights. We specialize in matching talent with roles that revolve around data analytics, market research, and leveraging data-driven decision-making to shape marketing campaigns for success.

Marketing Technology (MarTech): Technology is transforming marketing, and we are at the forefront of this evolution. We connect professionals with positions in the MarTech sphere, where you can explore roles related to marketing automation, CRM systems, and AI-driven marketing solutions.
No matter where you stand in your marketing career or what your goals are, we are committed to guiding you through the vast opportunities available in the marketing industry. We understand that the marketing landscape is constantly evolving, and we ensure that our services are tailored to match the dynamic nature of this field.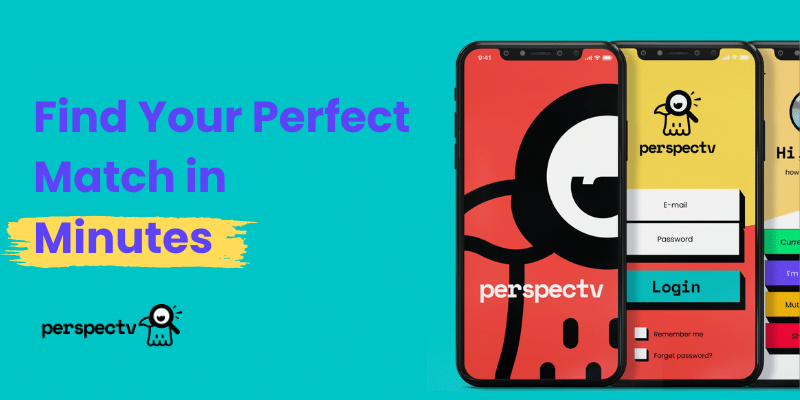 Let's take a look at some of the other marketing recruitment agencies in the UK.
3Search

marketing recruitment agency UK
3Search is a specialist marketing recruitment agency that has been in business for over 20 years. They have a strong track record of placing candidates in marketing roles across a variety of industries.
EMR

Recruitment marketing recruitment agency UK
EMR Recruitment is another leading marketing recruitment agency in the UK. They have a team of experienced recruiters who have a deep understanding of the marketing industry.
Stopgap

marketing & digital recruitment agency UK
Stopgap is a specialist recruitment agency that focuses on temporary and contract marketing roles. They have a large database of marketing professionals who are available for short-term or long-term assignments.
Intelligent People is a leading recruitment agency that specialises in placing candidates in marketing, digital, and technology roles. They have a strong track record of success and a team of experienced recruiters who can help you find the perfect marketing job.
Blu Digital

marketing recruitment agency UK
Blu Digital is a specialist digital marketing recruitment agency that has been in business for over 10 years. They have a strong track record of placing candidates in digital marketing roles across a variety of industries.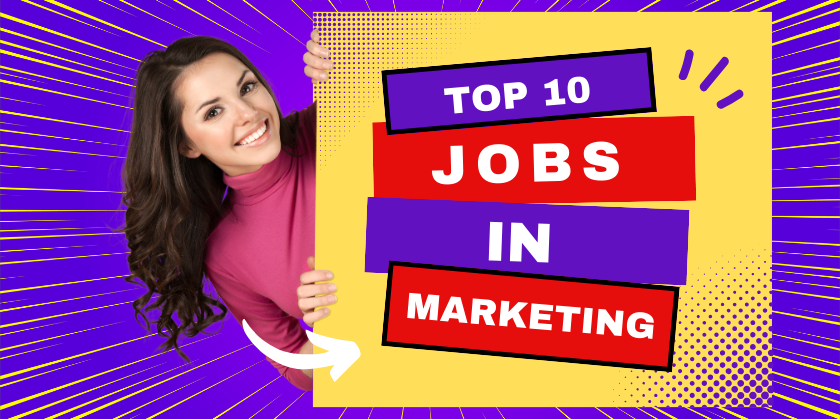 Top 10 in-demand marketing and digital marketing jobs covered by Perspectv
Marketing Manager: Responsible for developing and executing strategic marketing campaigns, managing teams, and driving brand awareness and customer acquisition.

Digital Marketing Manager: Overseeing digital marketing strategies, including SEO, PPC, social media, and email marketing, to enhance online presence and drive customer engagement.

Content Marketing Specialist: Creating compelling content across various platforms to attract and engage target audiences, build brand authority, and drive lead generation.

Social Media Manager: Developing and implementing social media strategies, managing social media accounts, and driving engagement through content creation and community management.

SEO Specialist: Optimising websites and digital content to improve organic search visibility, increase website traffic, and enhance search engine rankings.

Digital Advertising Specialist: Managing digital advertising campaigns, including paid search, display advertising, and social media advertising, to drive targeted traffic and conversions.

Graphic Designer: Creating visually appealing designs for marketing collateral, including websites, advertisements, social media graphics, and branding materials.

Marketing Analyst: Utilising data analytics tools and techniques to measure marketing campaign effectiveness, identify trends, and provide insights to optimize marketing strategies.

Brand Manager: Developing and executing brand strategies, managing brand positioning, and ensuring consistent brand messaging across various marketing channels.

UX/UI Designer: Creating intuitive and visually appealing user interfaces for websites and digital platforms, optimizing user experience, and enhancing customer satisfaction.
Tips for finding the best marketing recruitment agencies
When looking for a opportunity in Marketing, it's important to find the right agency for you: 
Define Your Career Goals: Before you start your search, clarify your career goals. Determine the type of marketing agency you want to work for (e.g., digital, traditional, full-service), the role you desire, and your long-term career objectives.

Identify Your Niche: Marketing agencies often specialise in specific industries or marketing disciplines. Identify your niche or area of expertise, whether it's content marketing, social media, SEO, advertising, or another specialisation.

Research Agencies: Use online resources, job boards, and industry-specific websites to research marketing agencies in your desired location. Look for agencies that align with your career goals and specialisation.

Networking: Leverage your professional network to gather insights and recommendations. Attend industry events, webinars, and conferences to connect with agency professionals.

LinkedIn: Utilise LinkedIn to identify marketing agencies in your area. Follow agency pages, connect with agency employees, and engage in relevant discussions to expand your network.

Agency Websites: Visit the websites of marketing agencies you're interested in. Review their portfolios, client lists, and team profiles to understand their specialties and culture.

Industry Associations: Explore industry associations related to marketing and advertising (e.g., AMA, AAF, DMA). These organisations often provide resources and directories of member agencies.

Online Reviews: Look for online reviews and ratings of marketing agencies. Websites like Glassdoor, Indeed, and Google Reviews can provide insights into employee experiences.

Social Media Research: Follow agencies on social media platforms like Twitter, Facebook, and Instagram. This can give you a sense of their company culture and recent projects.

Agency Awards and Recognition: Check if the agencies you're considering have received awards or recognition for their work. This can be an indicator of their industry reputation.

Reach Out to Alumni: If you have connections who previously worked at agencies you're interested in, reach out to them for insights and advice.

Attend Agency Open Houses or Events: Some agencies host open houses or recruitment events. Attend these if possible to get a firsthand look at the agency's environment.

Prepare a Strong Portfolio: Ensure your portfolio showcases your best work and aligns with the type of agency you want to join. Tailor your portfolio to highlight relevant skills and achievements.

Customise Your Application: When applying to agencies, tailor your application, cover letter, and resume to demonstrate your understanding of their industry and culture.

Interview Questions: Prepare for marketing-specific interview questions, such as how you've handled specific marketing challenges or campaigns. Be ready to discuss your contributions to past marketing initiatives.

Company Culture Fit: During interviews, assess whether the agency's culture aligns with your values and work style. Ask questions about the agency's values and team dynamics.

Ask for References: Don't hesitate to ask for references from current or former employees at the agency to gain insights into their experiences.

Evaluate Compensation and Benefits: Consider the agency's compensation packages, benefits, and opportunities for career growth when making your decision.
By following these tips, marketing candidates can identify and join marketing agencies that align with their career aspirations and provide a rewarding professional experience.
UK Marketing Job Salaries: A Comprehensive Guide to Average Earnings in the Marketing Industry
Here are approximate average salary ranges for some common marketing positions in the UK. Keep in mind that salaries can vary widely depending on factors such as location, experience, company size and industry.
Marketing Coordinator/Assistant: Entry-level positions often start with salaries ranging from £20,000 to £30,000 per year.

Marketing Manager: Marketing managers with a few years of experience can expect salaries ranging from £30,000 to £50,000, while those with significant experience and in larger companies may earn over £60,000 per year.

Digital Marketing Specialist/Manager: Salaries for digital marketing specialists and managers can vary widely. Junior positions may start at around £25,000 to £35,000, while experienced specialists and managers can earn anywhere from £40,000 to £70,000 or more per year.

Content Marketing Manager: Content marketing managers typically earn between £30,000 and £50,000 annually. Senior roles in this field may offer higher salaries.

Social Media Manager: Salaries for social media managers can range from £25,000 to £45,000 for mid-level positions. Experienced social media managers in larger organizations might earn upwards of £50,000.

SEO Specialist/Manager: Entry-level SEO roles can start around £20,000 to £30,000. Experienced SEO specialists and managers may earn between £35,000 and £60,000 or more, depending on expertise.

Public Relations (PR) Specialist/Manager: PR specialists typically earn between £25,000 and £45,000 per year, while experienced PR managers can command salaries from £40,000 to £70,000 or higher.

Market Research Analyst: Entry-level market research analysts may start at around £20,000 to £30,000. With experience, salaries can range from £30,000 to £50,000 or more.

Brand Manager: Salaries for brand managers vary but generally start at around £30,000 to £40,000. Experienced brand managers can earn between £40,000 and £60,000 or more.

Email Marketing Specialist: Entry-level positions may begin around £20,000 to £30,000. Experienced email marketing specialists can earn between £30,000 and £50,000 or more.
It's important to note that these figures are averages, and actual salaries can vary based on location and other factors. London tends to have higher salary ranges compared to other parts of the UK due to the higher cost of living. Additionally, industries such as finance and technology often offer higher salaries for marketing professionals.
To get the most accurate and up-to-date salary information, consider consulting salary surveys from reputable sources, such as industry associations, job boards, or government labor statistics. Additionally, job listings for specific positions and locations can provide insights into current salary ranges.
Perspectv – Your Marketing Job Matchmaker
In the world of marketing, there are some cool new jobs emerging. Think of Perspectv as your personal job matchmaker. We use super-smart technology to find the perfect job that fits your skills and interests, just like finding the right piece for a jigsaw puzzle. This way, you'll be working on exciting marketing projects that suit you perfectly.